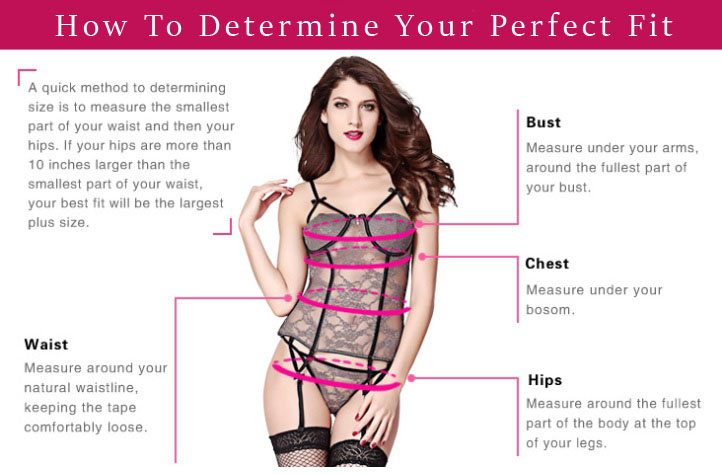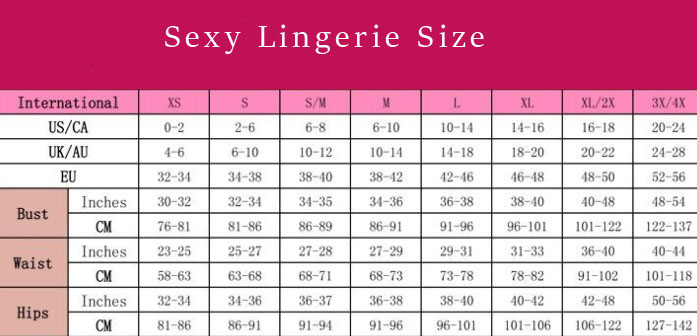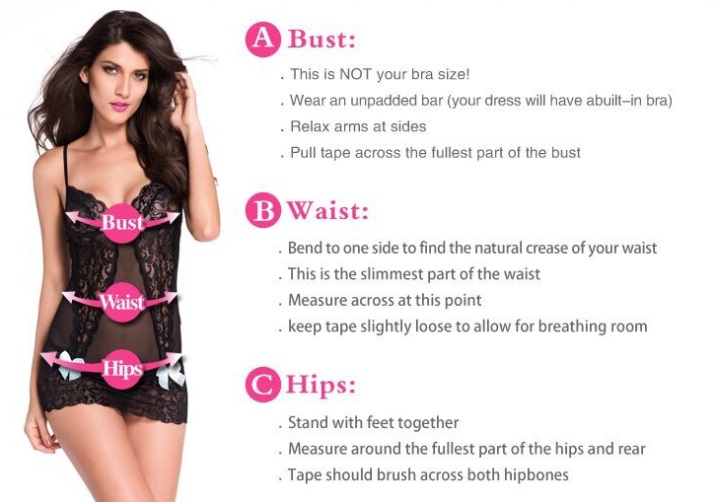 Most of our sexy lingerie are made as one size fits most. We use high-quality fabric which can be easily stretched.
ONE SIZE = S/M
Bra Measurements

How to Measure

Corset Size Chart
All the corsets are not full steel boned, which are fashion corsets. These garments are all plastic boned and do not have modesty panels. These garments will not pull your waist in at all. To select your perfect size of fashion corset simply choose your UK/AU dress size.
All of the corsets in the Authentic, Waist Training and Couture categories are full steel boned, body shaping corsets. These corsets will pull your waist in by 4-5". These corsets require an accurate waist measurement in order to size them effectively. We recommend a corset that is 4-5" smaller than your natural waist measurement.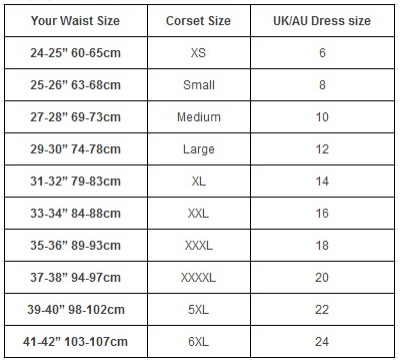 Teddy Measurements